"If you confess with your mouth that Jesus is Lord and believe in your heart that..."
– Romans 10. Proclaim, yell, scream, sing, speak, tell, believe. Jesus is Lord.  Confess and believe.  Jesus, everything I've lost I have found in You. When I finally reach the end I will say You are worth it all.  Hear the sound of Heaven singing, "You are worth it all!" Acts 2....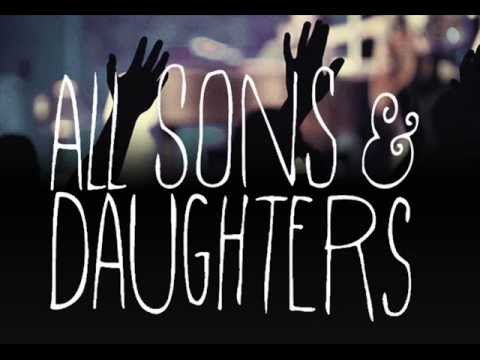 May 5, 2012 - May 5, 2013
Wait… what? Three words: this past year.  The past year of my life probably could be made into a movie and it might actually be entertaining. Totally not entertaining to the world, but maybe to a few friends and family who know me. I've never had so many unexpected things happen to me in the span of a year before, and hello all, I'm a different being now.  This past year I...
"One day we will feel a hand brushing across our cheek and a voice calling our..."
– Ken Gire
My first Easter.
Many conversations I have had recently with friends have involved talking about the Holy Spirit. I am encouraged by these times of fellowship very much so, but am restless to say something more. My heart has been dwelling on Him who in a way preceded the Holy Spirit. My mind is simply stuck on this man. His short life on earth beckons my heart like never before. Oh, my little baby mind! Jesus....
I have died.
"If then you have been raised with Christ, seek the things that are above, where Christ is, seated at the right hand of God. Set your minds on things that are above, not on things that are on earth. For you have died, and your life is hidden with Christ in God." Colossians 3. My heart is so different, guys! I'm ready to die, that's the best way to put it.  And me and my...
"I am no longer in Music History right now. Cheers."
Dinnertime.
What are we doing? "Because your love is better than life, my lips will glorify you." Psalm 63 Yesterday I ran into a friend at dinner and asked him to join our table for a few minutes to chat. Asking him how he was doing with a recent break-up I hear his response include vulgar words thrown in here and there while he also explains his recent interest in a girl at school. Talking about...
what 2013 will hold. →
I will need, You, Jesus, more than I did before . You will sanctify me (2 Thessalonians 5:23-24). You will keep me from falling, finally and totally (Jude 24). You will grow the gospel deeper into my soul (Ephesians 3:16-19). You will give me more grace (Ephesians 2:7). You will expose more sin (Psalm 139:23-24). You will give me more opportunities to cry out to You for rescue (1...
"Rivers and roads, rivers and roads, rivers 'til I reach you."
– The Head and the Heart
But he said to me, "My grace is sufficient for you for my power is made perfect in weakness." Therefore I will boast all the more gladly about my weaknesses so that the power of Christ may rest upon me. II Corinthians 12:9 
Rejoice oh world! Have a listen… especially...
How do I articulate the gospel today?
I am a sinner.  This acknowledgement has been ingrained in my mind ever since I was a child. I accepted Jesus Christ into my heart when I was 8 or so.  "Repent, for the Kingdom of Heaven is near." This is something Jesus proclaimed during his life on earth over and over again. By repenting I acknowledge this fact that I am a sinner. I have now said this for around 13 years and never...
Waiting
"I am working on your behalf. Bring Me all your concerns, including your dreams. Talk with me about everything, letting the Light of My Presence shine on your hopes and plans. Spend time allowing My Light to infuse your dreams with life, gradually transforming them into reality. This is a very practical way of collaborating with Me. I, the Creator of the universe, have deigned to co-create...
Then I will teach transgressors your ways and...
Praise the Lord, O my soul; all my inmost being, praise his holy name. Praise the Lord, O my soul, and forget not all his benefits-who forgives all your sins and heals all your diseases, who redeems your life from the pit and crowns you with love and compassion, who satisfies your desires with good things so that your youth is renewed like the eagle's. The Lord works righteousness and...
"What are you in today?"
– -Dodan; John 15
"I have now to ask, whether you can consent to part with your daughter early next..."
– The driving ambition behind Judson's appeal to his potential father-in-law was the prospect of God being glorified in other nations. His father-in-law approved, and in the end it did cost his daughter her life. Radical Together
romans 8:1: shame. →
gracebewithyou: Anyone who has ever lived has experienced shame and guilt. They are not strangers; rather, they are often close companions to us. Both are part of the human experience as we know it, but the human experience as we know it has not always been the way things were. There was a time when humans knew nothing of shame and guilt. In fact, the writer of Genesis points out that "the man...
I wonder if the beautiful trees hurt.
Driving back from Rachel's house today was extremely beautiful. A true moment of worship, so much so that I must explain. It's not the most beautiful day outside. It's pretty dreary actually, but even against the dark, overcast weather, I found myself gazing at the bright mountains in awe to my right and left. Trees everywhere are breathtaking to my nature-loving eyeballs! I love...
Morning after storm, the land yields its sea...
       "She stood in the storm, and when the wind did not blow her way, she adjusted her sails." - Elizabeth Edwards "The Lord your God, who is going before you,will fight for you, as he did for you in Egypt, before your very eyes, and in the desert. There you saw how the Lord your God carried you, as a father carries his son, all the way you went until you reached this...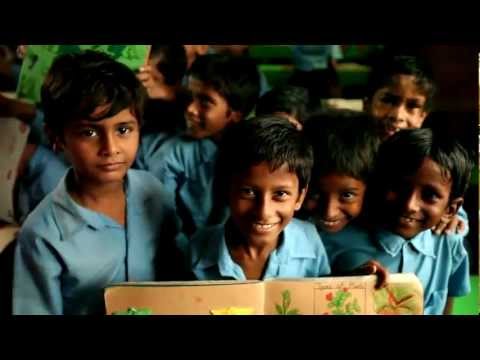 "Heightened Reality. So, wait, what's important?"
–           
"Rejoice in the Lord always, and again I say, again I say rejoice!"
Hear my cry, O God; listen to my prayer! From the ends of the earth I call to you, I call as my heart grows faint; lead me to the rock that is higher than I! For you have been my refuge, a strong tower against the foe. My soul finds rest in God alone; my salvation comes from him. He alone is my rock and my salvation; he is my fortress, I will never be shaken. Find rest, O my soul in God alone;...
Well, for the past several days I have thoroughly enjoyed being a third wheel. I've been living with Dodan and Nonnee. That's enough explanation for a post. Do you know them? You should come get to know them real quick.  It'd probably change your life.  Yesterday as I drove Nonnee to radiation we stopped by the mailbox and picked up the mail. She opened up a couple of letters and...
"More and more that tribe is brought before me as a possible field of labor for..."
– Jim Elliot "Therefore, my dear brothers and sisters, stand firm. Let nothing move you. Always give yourselves fully to the work of the Lord, because you know that your labor in the Lord is not in vain." - I Corinthians 15:58